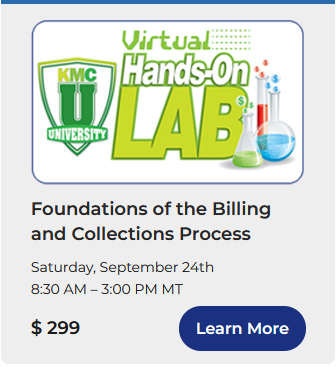 Foundations of the Billing and Collections Process – Data Gathering
An engineer knows that the taller the building, the strong and deeper the foundation must be. If any building, or process, is built on a shaky foundation, the ramifications could be devastating. The revenue cycle for most healthcare practices has three distinct parts:
Team members are often surprised that the most important element is the first step: Data Gathering. Missteps in this part of the process cause denials, lost time, and lost cash flow. Ensuring that the right information is captured and entered correctly increases the odds of prompt payment to close to 95%. Let's get this right from the beginning.
Already a member? Click here to login for your member discount