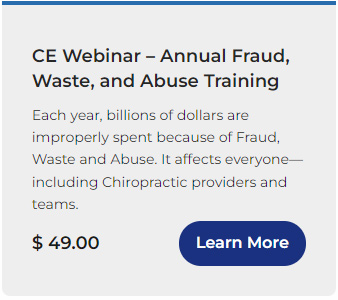 You don't need to know all the answers, you just need to know the people that do!
Each year, billions of dollars are improperly spent because of Fraud, Waste and Abuse. It affects everyone—including Chiropractic providers and teams.
For this reason, annual FWA training is required to be completed and documented by practitioners and teams. Do not worry, KMC University has your back!