Setting Fees Can be a Tricky Process
The Sherman Anti-Trust Act prohibits price-fixing or collusion when setting fees, so don't call your friends to find out what they are charging. It's much more effective to engage a consultant, such as any of KMC University's specialists, because we use proven methodology to evaluate your current actual fees and dive into all the other elements of your practice's fee system. We evaluate every aspect of your fee system, including contracted fees, regulated fees you must adhere to, and elective fees, such as Professional Courtesy or Hardship Fees. Most importantly, we analyze them using your data to ensure your fees are viable and in line with your cost to deliver your services.  This is one our most popular analysis services. We'd love to guide you through this process.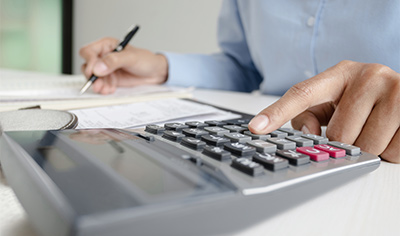 What's Included?
We'll guide your office in gathering existing fee information. You'll upload that to our HIPAA secure server for in-depth analysis of each section of your current system
We'll review your current actual fees, compare them to any required contracted fees and to the fee averages, per code, in your practice area
We'll analyze your current discounts for cash paying patients, if any, for legality and compliance and assist you with pivoting those fees to safe, legal, and compliant discounts
We'll consult with you about your need for discounts for financial hardship or professional courtesy, and assist with establishing those discounts in a legal and compliant way
Your Expected Outcomes
Professional review of your existing fee system with evaluation from a business, compliance, and profitability perspective
An agreed upon actual fee that reflects your cost to do business, as well as desired profits for the practice
Expertly advised discounts, if desired, that are viable from a regulatory point of view
A fully operational fee system that considers every type of patient in the practice, and applies appropriate fees for which they qualify
***For an additional fee, a KMC University specialist will assist with setting up this new fee system within your practice software.
$179.00
Fee Analysis and Fee System Update