Download Reference Document
The terms incident, burst and full episode were coined by us here at KMC University as a way for providers to consider and clearly define the length of an episode of care. When sitting down to document the initial visit of a new episode, consideration of the potential length of the episode can be put into perspective with these terms.
This tool is meant to provide general guidance as to the requirements needed to establish and document these episode of care types. We encourage you to download, review, and save this tool with your documentation training materials. You may also consider placing a copy in a sheet protector for easy reference.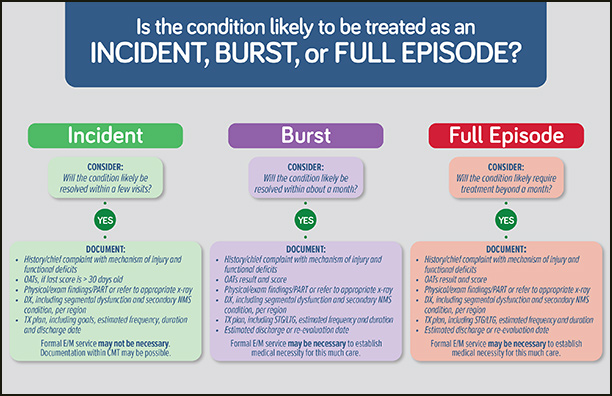 ---