The No Surprises Act Applies to All Chiropractors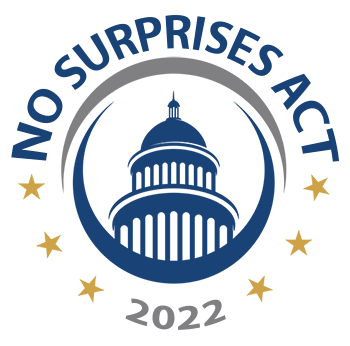 At KMC University, we want providers to avoid shortcuts when it comes to compliance. The No Surprises Act (NSA) caught a lot of offices off guard when it became a regulatory requirement on January 1, 2022. This means a provider can no longer rely on a gut feeling or what the guy down the street is doing. Now, what once seemed like a harmless decision could be very expensive.  Regulations with steep penalties for non-compliance require accurate information and clear implementation guidance.
What to know
NSA is the acronym for the No-Surprises Act. 80% of the people in the chiropractic profession are non-compliant. This may be because they received inaccurate or no information about the change.
Cash-based practices were hard hit. They, and those practices that have patients who self-pay, must now comply with specific guidelines and scripting
The rules don't apply

to Medicare, Medicaid, VA, and other programs
What You Get
Five modules of material to help you understand, master and apply the No-Surprises Act regulations in your practice
Valuable, customizable forms like the "Good Faith Estimate" and "Financial Report of Findings" with complete explanations of use
Resources like "Telephone Scripts" and "Decision Matrices" to help you get the No-Surprises Act right with every patient
Self-assessments along the way to check for understanding
Tools to help apply the No-Surprises Act requirements into you daily operations
Get the right information from a name you trust…KMC University. We've engaged legal counsel to help us interpret the No-Surprises Act (NSA). This will let us give our members and customers the RIGHT answers, the RIGHT forms, and the RIGHT scripting.
This online training course provides all the tools and training for easy implementation. We provide the resources a clinic needs to implement the required components of the NSA with convenient, online training, customizable downloads, and HelpDesk support for questions.
Have questions? Click the "Chat with us!" bubble to speak with us.
$199.00
No Surprises Act Training – 30-day access