One of the biggest areas of confusion with the No Surprises Act has been whether and when a Good Faith Estimate (GFE) is required. At KMC University, we're all pretty visual. We love SEEING it for ourselves. We happily share this helpful tool to assist you with determining whether a GFE is required in a given situation.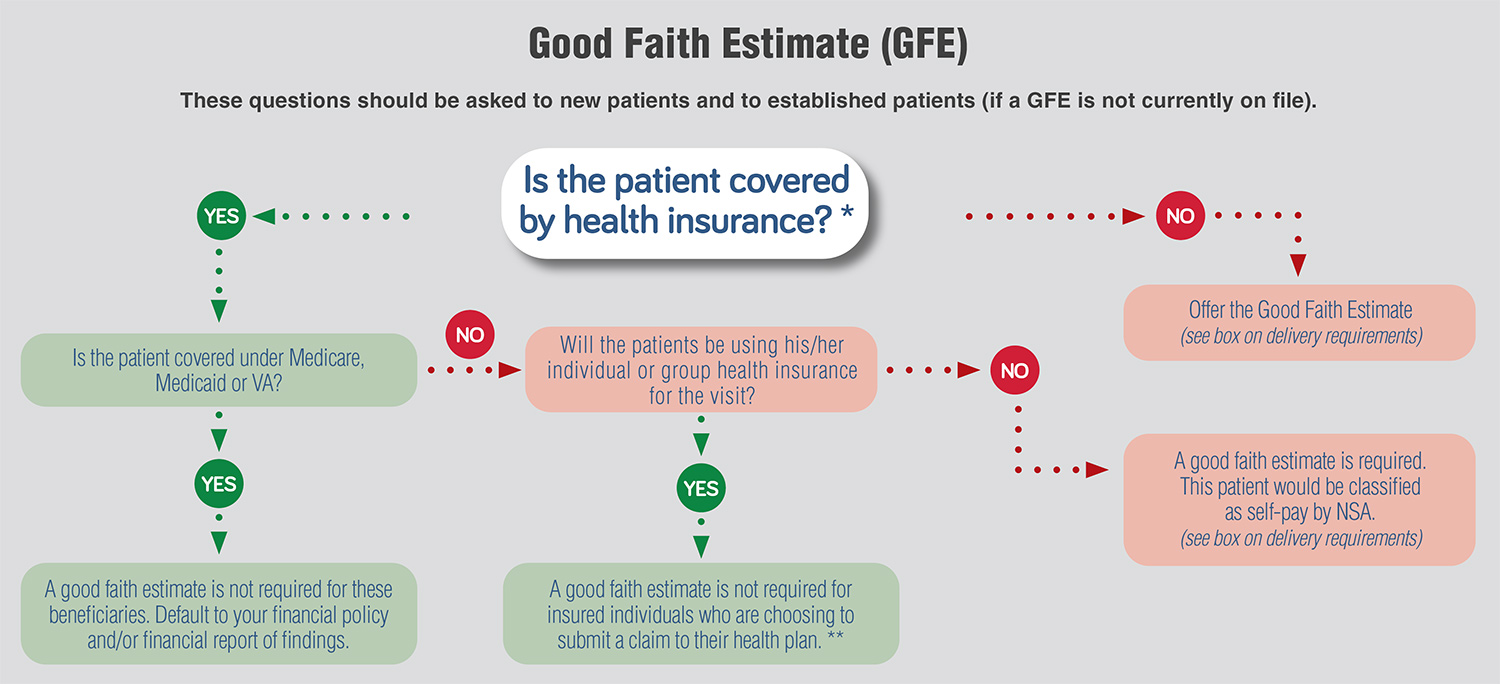 GFE Delivery Requirements
If appointment is made:
10 business days in advance, the GFE must be provided within three business days
3-9 business days in advance, the GFE must be provided within one business day
less than 3 days in advance you ARE NOT required to provide a GFE in writing.
Notify orally upon scheduling (provide estimate of initial evaluation).
NOTE: If the patient requests a GFE on their own, while at the clinic or just shopping for care, you need to provide one within three days of date of request. Keep all copies of GFEs as part of the medical record and provide a hard copy or electronic to the patient or prospective patient.
* The federal NSA law applies to individual, small group, and large group fully insured markets and self-insured group plans including grandfathered plans and transitional relief plans. Coverage offered through an Exchange, federal employees through the Federal Employees Health Benefits Program and self-funded plans are also covered by the surprise billing law.
**HHS has not issued rulemaking related to GFEs for insured individuals who seek to have a claim submitted to their plan. At this time, this is not required.
Why remain confused about important compliance needs for your office? Healthcare compliance is a very technical business, and you don't have to know all the answers…just know KMC University. Want to know more about the No Surprises Act compliance required for your office? Check out out online course HERE. Already a member? The full course is available in the Library as part of your membership.