Attention VA Providers!
On April 1, 2022, the VA will utilize a new Credentials Verification Organization (CVO) to credential non-Community Care Network (CCN) providers. If you are a CCN provider, you may not need to do anything.
What is a VCA?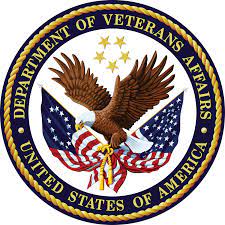 A Veterans Care Agreement (VCA) is intended to be used in rare situations where contracted services through VA's network are either not provided or not sufficient to ensure Veterans can get the care they need. The VA Community Care Network (CCN) on the other hand,  is VA's direct link with community providers to ensure Veterans receive timely, high-quality care.
New Requirements
Sometimes the local VA will reach out to community providers and request them to establish a VCA for specific services. If this is the case, and you are a VA enrolled community provider with a VCA then you are required to credential with the new CVO. Even if you recently credentialed, you must re-credential after April 1, 2022.
Even if you recently credentialed, you must re-credential after April 1, 2022. Per VA, "… the new credentialing process applies only to those community individuals/groups who use a Veteran Care Agreement (VCA) to deliver services to Veterans. VCA individuals/groups who are required to credential will receive a credentialing application directly from RLDatix/Verge Health."
Need to Know
VA Provider Advisor stated the following:
Notification will begin in March 2022 with current VCAs that will expire in May and June of 2022.
All VCA providers and agencies (existing and new) will be required to undergo an assessment and the full credentialing process.
The assessment will address whether providers/agencies are medically qualified, licensed, and competent to provide care to Veterans.
VA has partnered with contractor RLDatix/Verge Health to perform the assessment and credentialing.
VCA provider applications will be sent to the provider's primary email address. This email will include a link and instructions on how to activate your account and access the web-based credentialing application. The primary email address will also be used as a courtesy to communicate regarding future expiring records notices. Expect these email notifications to begin in March 2022.
Providers will be required to submit credentialing documentation to RLDatix/Verge Health through their web-based credentialing software to maintain an existing VCA or start a new VCA.
If a current provider or agency is not approved for a VCA due to this process they can request an appeal via email to OCCCVOCredentialing@va.gov