Congratulations, Texas!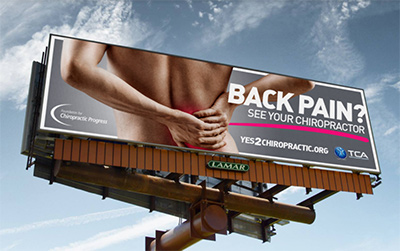 The Foundation for Chiropractic Progress and KMC University, would like to extend a big CONGRATULATIONS to the State of Texas and its future and current practicing doctors of chiropractic (DCs) for an impressive Supreme Court win against the Texas Medical Association (TMA).
For ten years, the Texas Board of Chiropractic Examiners and Texas Chiropractic Association have worked tirelessly to ensure that neurology will be upheld in Texas DCs' scope of practice, and their hard work has officially paid off.
On January 29, 2021, the Supreme Court of Texas reversed the judgment of the court of appeals in part and render judgment declaring that the challenged provisions are valid – a major win!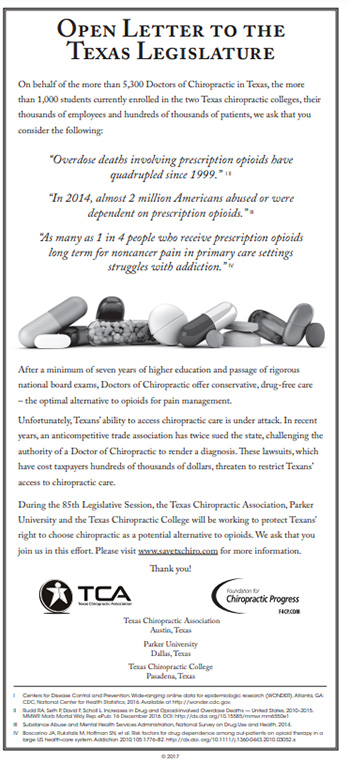 To provide marketing support to the F4CP's Group Member State, the Texas Chiropractic Association, the Foundation secured a billboard in Austin, TX, along with a full-page "Open Letter to the Texas Legislative" advertisement in the Austin American-Statesman.
"After a decade of litigation and hundreds of thousands of wasted taxpayer dollars, TMA has finally reached a dead end on the nerve issue," declared TCA President Dr. Mo Jahadi, a chiropractor based in Cedar Park. "The real winners are chiropractic patients in Texas and across the country who rely on doctors of chiropractic as the healthcare provider of their choice."
Echoing the same sentiment is Parker University President Dr. Bill Morgan who shared the following statement on LinkedIn, "Parker University would like to acknowledge a victory for the chiropractic profession in today's rendered decision by the Supreme Court of Texas. It has reversed the court of appeals' judgment, in part, in the cause of the TBCE and the TCA v. TMA suit affirming that neurology will be upheld in our scope of practice. We would very much like to thank all those that led the charge in the ongoing battle for this important win."
This is a historic moment for chiropractic students, practicing DCs and patients in the State of Texas who are able to receive the care they deserve. Read More
Congratulations, Texas!