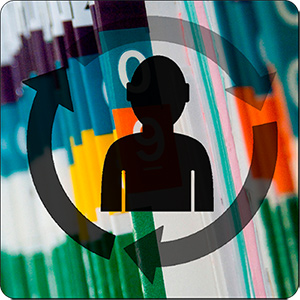 Recorded Tuesday, March 14th, 2023
Presented by Dr. Colleen Auchenbach DC, MCS-P, CPMA
Dr. Colleen and the team of specialists at KMC University are the go-to experts for reimbursement, Medicare, Coding, and compliance. Get the information you need from the name you can trust!
A patient's chart may seem like a document that is for the patient and provider only, based on the fact that the provider is the custodian of the record, and the patient has right of access. Unfortunately, there are other parties involved, such as licensing boards, federal and state regulators, as well as insurance payers. A provider's documentation may be audited at any time, and this has created a great deal of angst and fear among chiropractors. What's a chiropractor to do? Providers should refrain from classifying elements of documentation as a 'little thing.' Small errors can cost the provider a passing grade in an audit.
A provider's goal should be to present the documentation in a clear, concise, and legible format that is easily understood by the reader and not just by the provider who created the documentation.  The challenge is that your reader may be another health care provider, your board, or a third-party payer's medical necessity auditor. Would it surprise you to know that each of these three stakeholders has different, but necessary requirements of your documentation? In this training, we'll equip you with the knowledge and certainty you'll need to meet the requirements of any entity who looks at your notes.
At the conclusion of this webinar, you will be able to:
Apply best practices for using abbreviations, addressing legibility, authenticating signatures, and managing the day-to-day flow of your patient records
Clearly delineate the beginning and end of episodes of patient care, including the proper recording of these episodes, and boundary discussions with patients
Locate and utilize the definitions of medically necessary care and apply it as a differentiator from clinically appropriate care
Assess documentation across the life cycle of the patient's chart from history to discharge and on through maintenance and wellness care
Identify the deficiencies that may be present in your documentation through the eyes of an auditor
Become a KMC University Library Member and get monthly webinars for free included with your membership!
Members, this recording is available to you in the Announcements section of your Dashboard
$49.00
Webinar Recording | Documentation 101: The Life Cycle of a Patient's Chart